About JimTune / Testimonials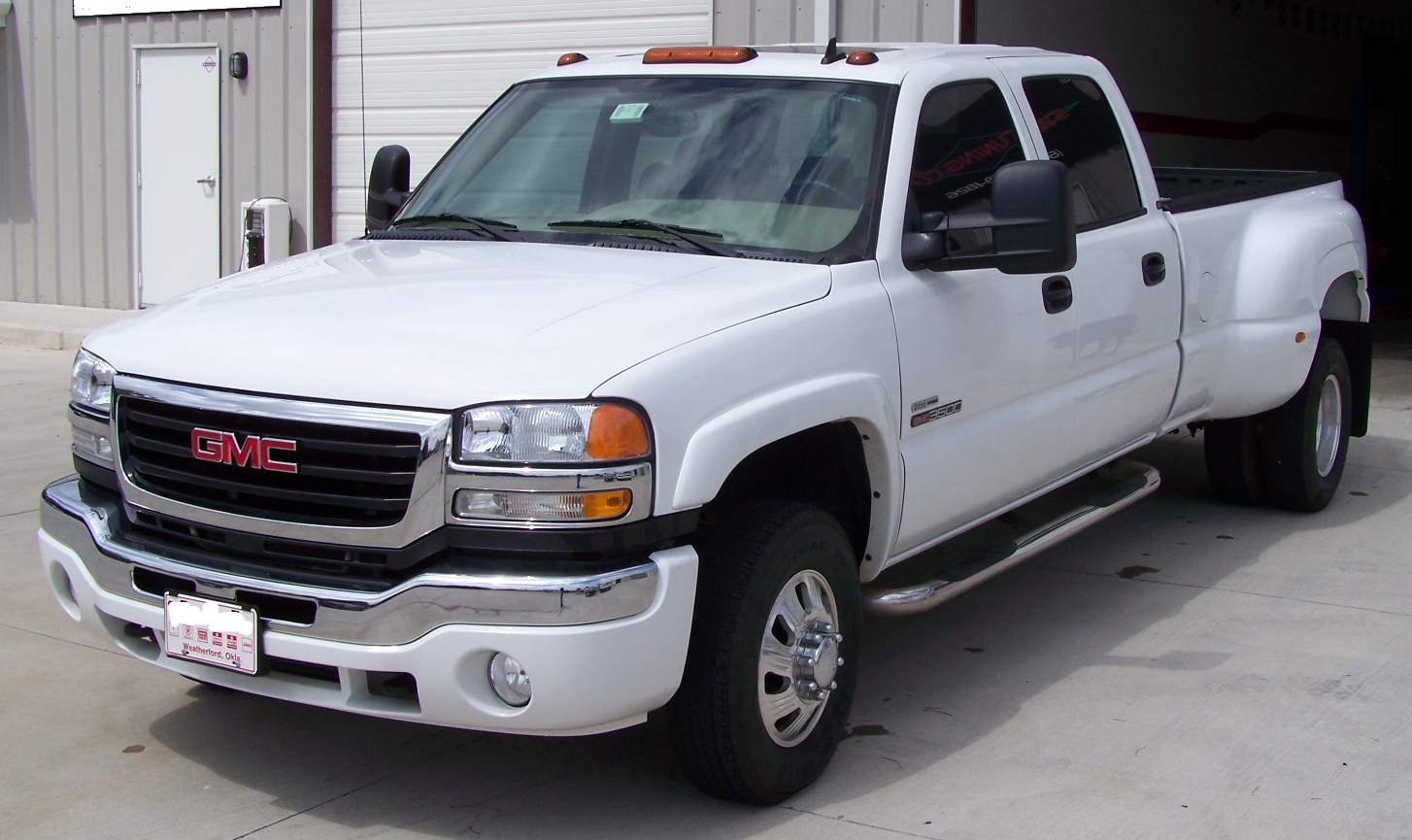 Here at JimTune, Attention to Detail and Professional Experience are two things you will get everyday on every job. Communication is also very important to us, just as it should be to you, and we are mindful of that. While no one is absolutely perfect, we strive to give you our best every day, whether it is a work truck, road race Corvette, or your daily driver. We want your experience here at JimTune to be exceptional for you every time, and if it is not, we want to know, so we can make it better. You can call or text us at either 512-222-TUNE, or 254-784-TUNE at any time. We look forward to earning your trust and thanks for stopping by!


A little about JimTune...
JimTune is a full service shop.
From maintenance and repair on your Domestic, Asian, or European vehicle, to custom engine, electrical, and EFI systems design, we have you covered. JimTune leverages over 30 years professional experience, combined with state of the art equipment and information, to provide you with the best service and products anywhere.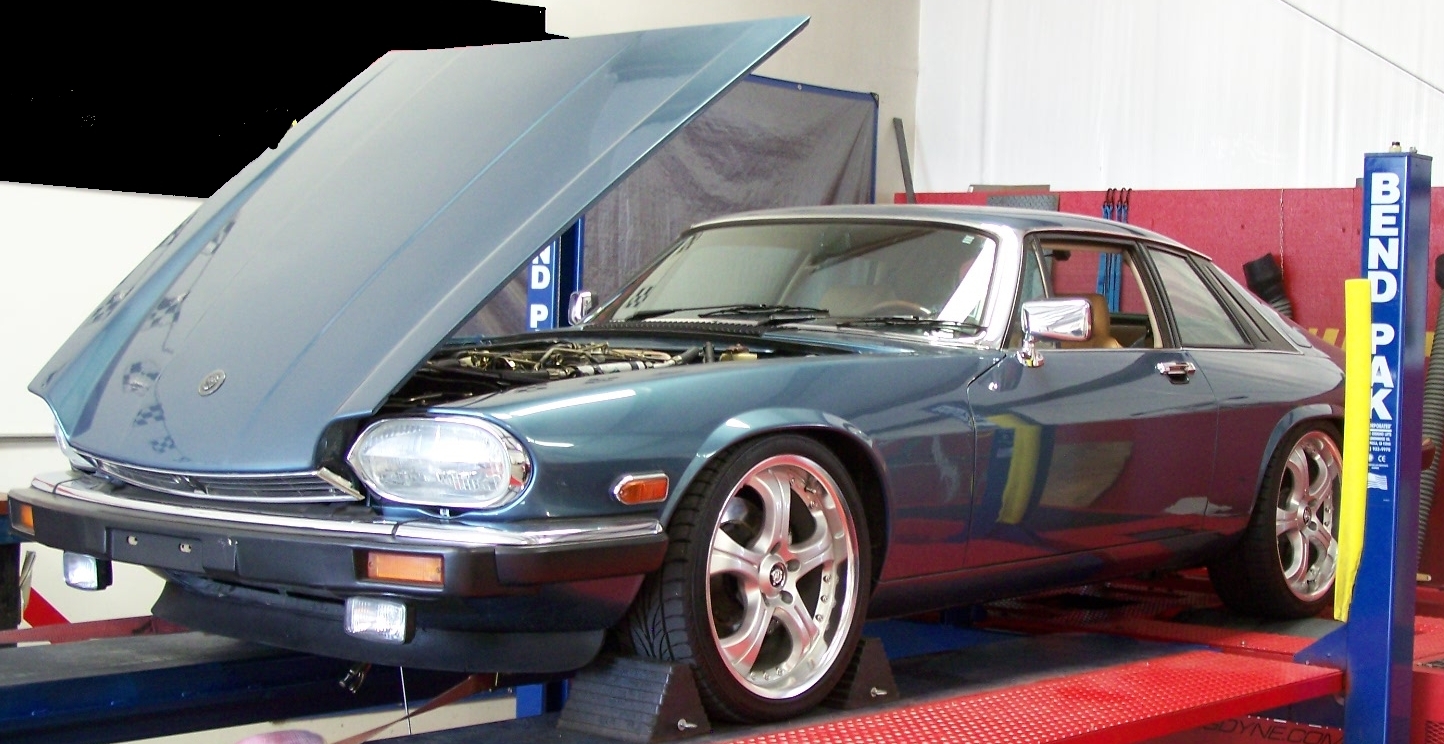 Diagnostics that get accurate answers
Diagnostics that seem impossible are just everyday work here at JimTune. How do you get good at diagnostics? Do it everyday for over 3 decades. You make sure to have the best equipment, the best information, and most importantly, the best technician to perform that diagnosis.
Over 30 years of custom computer calibrations and engine design experience.

None of this would matter, if we did not do our absolute best work and treat each and every client and vehicle as they were the only one at any given time. Clear and honest communication about your vehicle's status. This is all simply what we would want, if we were the client, so that is what we do.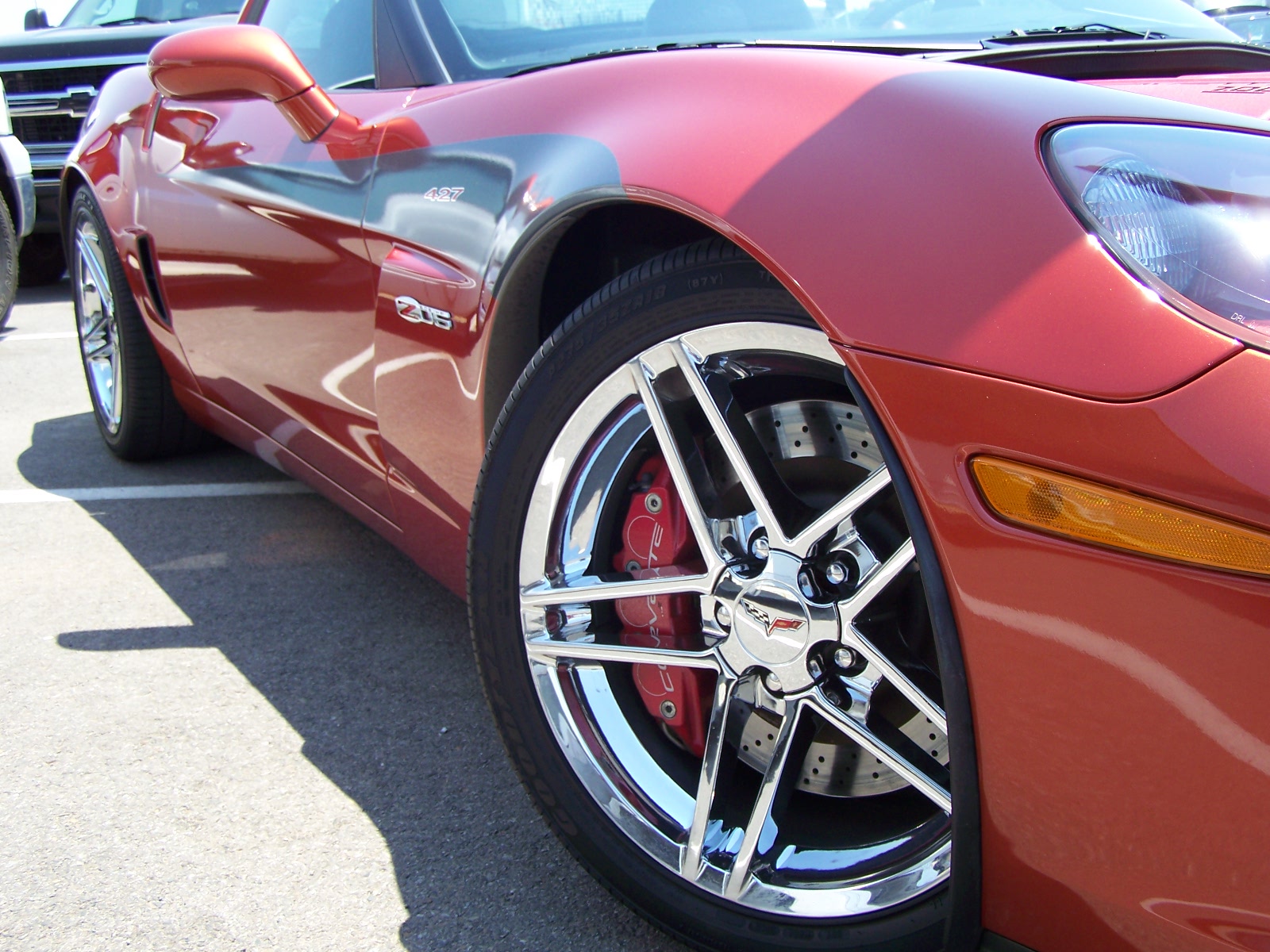 From Jim:
Being in the service business, when you get a phone call at 9:30pm on a Friday night, it's not always a good thing. On one particular Friday evening, I get a phone call on my cell from Bob S., for whom I had designed and installed a JimTune cam and tuned his 06 Z06 within the last week. This is a guy who generally has more than one late model Z06 at any given time, and has owned and had quite a few GM modified vehicles over the years. He's eaten up with hot rods like most of us. He proceeds to tell me that of all the fast cars he has had, "This is the torquiest thing I have ever driven, the tires are useless, and that the torque comes anywhere from 1500 RPM on up."
Bob made my week, for sure. This is why I do this work and have put my heart and soul in everything I do.
Jim
-------------------------------------------
Being a repeat customer and trying to find the right words, and I have to say Jim is a true craftsman. He takes great pride in his work, and makes sure every aspect is completed to perfection. Very much like a fine carpenter or artist. That attention to detail is crucial to optimum tuning.
He takes pride in getting spectacular results that he insists on achieving. This is very rare in today's world. Jim did the first tune on my 05 Mustang V6, and I still stand behind what I said about him then, and even more so today. Recently, when I came time to do an engine swap from V6 to V8, Jim was who I contacted, without hesitation. I will not have any other tuner load anything else into my cars.
Jim is more than just a superior tuner, he also designs some wicked camshafts! Jim designed a killer set of blower cams for my soon to be blown V8 Mustang. Although temporarily N/A, this thing pulls like a beast! When the blower goes on, Jim will be tuning it then, of course, and we both are looking forward to what she will do.
I understand the meaning of pride in what you do, and in everything I have seen you do, that pride shows. Keep up the good work!
Mike Z.
2005 S197 Mustang
Georgetown, TX
----------------------------------------
I had Jim recently tune my car and finally got a chance to sit down and write a letter of recommendation for him. Seriously, if you want it done right, don't even consider anyone else. even with minor mods, the difference between a bad tune and good tune is night and day. I have had my car at 2 different tuners, one of them twice! After spending $700.00 plus dollars for a poorly running car, I finally learned about Jim, and let him work on the tune. Prior to Jim's work, the car was backfiring, sputtering, and just overall, running terribly. Now the power delivery is smooth, consistent, and reassuring. It is actually fun to drive my car again. I am looking forward to working with Jim in the future when I add JimTune cams and heads. I will never let anyone but Jim touch my car again.
If you want it done right the first time, just take it to Jim and be done with it.
Jeremy
2008 Mustang GT, Eforce S/C, at 14# boost
Austin, TX
---------------------------------------------
My car is running excellent! Never better! Idles way smooth, drives much better as well! I previously had a popular tuner tune my car and it just ran terrible. Jim spent an hour or two, and not only did he nail the driveability in a short amount of time, the car also pulls harder, as I raced a 2010 SS Camaro, with headers and exhaust from 25mph, and it was not even close! Loving how my car drives now! Thanks again, and I will be saving up for some fine tuning to get her perfect.
Thanks, JIm!
Mike B.
2002 Pontiac T/A, MS4 cam, idles at 875rpm
Duncan, OK
-----------------------------------------------------
Jim,
Before I decided to bring my 2004 Corvette to you I spoke to half a dozen shops. None spent the time and effort to explain to me what needed to be done to achieve my long term goals vs what made them a quick buck. You gave me advice that not only saved me money, but made me more power than expected. Your knowledge, patience and guidance was most appreciated when I was deciding on my modifications. What impressed me the most was the tune. I have had various tunes and on previous vehicles done at four other locations over the years, and none came close to this experience. My Vette runs better than it did on the stock tune. No compromises on cold starts, idle, gas mileage, and daily drivability which I have seen in the past. In fact, I picked up about 30rwhp and my gas mileage improved! Thank you for going above and beyond by letting me pick up my car after normal business hours. This is by far the best shop experience I have ever had.
Sincerely, Dave B.
2004 Chevy Corvette
Moore, OK
---------------------------------------------------------------
Jim,
First of all, where to start? First, allow me to thank you again for the outstanding job you did with my tune. It really took a lot for me to fathom driving over 2400 miles round trip for a tune and not knowing what the final outcome was going to be. After the tune you provided, it was certainly worth every penny spent and every mile driven.
Prior to your tune, I had 3 big name tuners all along the east coast work on my 2000 Corvette's tune with little success and quite a bit of money spent. The car surged really bad in lower rpm's, stalled more times than I care to count, and overall, did not run the way I thought the car should. After numerous messages back and forth, I could see you had an upfront, and very frank approach to what needed to be done, as well as asking for a lot of details is what got me to make the trip. None of these other folks asked so many questions about the setup, what it was doing and when it was doing it, like you did, and I was impressed by the fact that you were concerned about every detail. All of the other tuners just said: " Yeah I can tune it, bring it up." I thank you for that concern and helping me making my decision easier in making that journey.
Once I arrived at your shop at 7:30pm, you immediately started working on the tune and continued the next morning and continued tweaking the tune until later that next day. I was extremely impressed with your drive and attention to detail on my car. Your tune was amazing. The car now starts up and idles every time with no surging or stalling with the automatic transmission, and I can even start it up and put it directly into gear on a cold engine now. I feel like I am driving a new car and now I have confidence in driving my car anywhere with such a large cam, with no fear of any issues.
During the trip to your shop (1200 miles), I burned a quart of oil. After your tuning, and my trip back to Charleston, SC, I burned NO oil, and averaged 28.7 MPG, again, not bad for a big cam car with ported heads. The car is wicked fast at all ranges of operation and unrecognizable compared to my previous tunes. I truly appreciate your hard work and HIGHLY recommend your services to anyone needing help with their cars/tunes.
Thank you!
Micah Herron
2000 Corvette A4, heads/cam/intake long tubes
USN, Charleston, SC
GO GATORS!
--------------------------------------------------------------------
I just wanted you to know how extremely satisfied I am with the results of the upgrades and tuning of my 04 GTO performed by Jim. I ran across Jim while looking at a quality replacement exhaust for my son's Silverado. He provided valuable guidance and installed a JBA cat back system and suggestions as next steps and then we discussed my GTO.
After installing a K&N and SLP 85mm MAF, I then turned the car over to Jim. Jim added JBA shorty headers, Corsa cat back exhaust, plugs and colder thermostat and tuning to my 5.7, I am amazed at the increase of 43.7 hp / 56.4 ft lbs of torque at the wheels. More than that, the driving experience is simply great. The engine is running smoother than ever. I have noticed a marked increase in available power and throttle response whether in rush hour traffic or passing, it takes off like a rocket now, and the transmission tuning just makes it perfect to drive.
I did not engage in this project to increase fuel mileage, but this week I clocked an increase to 27.1 mpg at an average speed of 71.3 mph, my previous best was 24.5mpg. Jim prides himself on customer service and it is very apparent. He noticed a possible coolant leak and pointed it out. Then, I was blown away when he called a few days after the work was completed to see if I was pleased with how the car runs.
Thanks, Jim
Chuck L.
2004 Pontiac GTO
Austin, TX
--------------------------------------------------------------------------
Hey Jim, I just wanted to say thank you for fixing my car on Saturday! A big thank you goes out to you from my wife and I. You are a straight up guy and I deeply appreciate your help. My car runs great! I will also be contacting you in a couple of days to let you know how the car is running. I ran around in it all day long yesterday, and it did not surge, idle rough, or stick at all with the AC on. Car runs smooth and feels strong too. I noticed it does not hesitate anymore at around 4000rpm or so. Once again, THANK YOU. You do not know how happy I am to have my car running the way it should be! Thanks to you, I did not have to pay anymore money with the big name tuner I first went to in San Antonio. All my business and money will definitely be seeing you and your shop from now on. Jim, you are a great guy, keep a nice shop, and you have great Customer Service!
Sincerely,
Xavier T.
2004 Mustang GT
San Antonio, TX
----------------------------------------------------------------------------
I had a G5X3 installed about a year ago at LG Motorsports. While at WOT, the car was a beast. At Part throttle, I had serious surging and bucking and would not idle at all below 1050 RPM. It would die on restart if the engine was still warm or hot. It would only stay started if I held the RPM's above 1500 for 15-20 seconds after restarting. After Several conversation with Micah from Charleston, SC, I made the drive to have Jim tune my car. Not only does my Vette idle without surging or bucking, but it idles at 750RPM steady. It starts right up, warm or hot, and settles into it's idle with no fuss. I was not looking for more power, but rather to get better drivability and stable idle.
Well I was totally surprised at the dyno sheets. Jim used HP Tuners software and a loaded Mustang Dyno. Initial dyno results were 377hp/351tq with the LG tune. After Jim retuned the car, he repeatedly heat soaked the motor and got results of 387/363. Allowing the motor to cool down and stabilize temps while idling, the highest power numbers were 394hp/363tq. Not bad for a cam only LS1 Vette on a properly loaded dyno, and what a difference between the LG tune and Jim's tune! The power delivery is smoother and faster everywhere now. Jim did an excellent job, was very professional, and extremely knowledgeable. If you are on the fence about whether your tune is optimized, I would not hesitate to travel to Jim to get it done from any distance, to be honest.
D. Douglas
2000 Corvette A4, 3600 Yank, G5X3 cam
Little Rock, AR